Your Home Inspector, Aurora, IL
Welcome to the Aurora Home Inspection page. Dedication, Diligence, and Dependability -- the three "D"s of 3-D Home Inspection -- form a strong cornerstone of service to provide peace of mind as you make purchase this Aurora Home.

DuPage and Kane Counties, 35 miles W of the Loop. The city of Aurora, the economic anchor of the Fox
River Valley area, has a population of over 110,000. It began in 1834 (incorporated in 1845), when Joseph and Samuel McCarty came from New York looking for a river site to build a mill. A strategic bend in the Fox River at this location satisfied the McCarty brothers. The river served as a power source for mills and early factories even as periodic floods destroyed businesses, bridges, and dams.
In 1854 a second town incorporated west of the river, and three years later, the separate municipalities united. To ease political tensions between the two, civic offices were located on an island in the river; ward boundaries ended at the river, and the mayor was elected from alternate sides until 1913. While initially the east side was much larger both geographically and in population than the west side, the river now divides the town through its general geographic center.  Read more.
PULLMAN SLEEPING CAR, 1940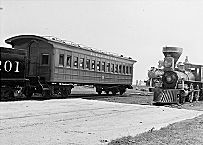 Following the establishment of textile mills and gristmills,


People buy a house for liviability, I inspector for durability. Book your inspection or call me at 630-392-4278 to schedule your Aurora Home Inspection. I'm ready to Inspect for What You Don't Expect. That way you can minimize the stress and maximixe the exhilaration!


Around town:
Enjoy Aurora Area, Illinois
City of Aurora, IL Promotional Video
Festival of Lights
I look forward to hearing from you.